Train with a plan - road to im703thailand
Looking back at my preparation for 70.3 Thailand in last 4 months, I've done the best out of myself, it was a tough course, not able to break my PB, so I am still looking forward for the next one!
I signed up this race in May, I was prepare to suffer from the heat and see how I could response.
After PuYaMa 113 in April, I completed the IRONMAN Coaching course and was going to apply what I've learnt into practice, this race is a great deal, my A race for 2nd half of the year. Started re-conditioning myself in July and August, that's the hottest period in HK, and my main priority was helping G around her living while she's training towards the IRONMAN Korea, at the time she completed that race in mid September then I shifted into race specified phase.
At the right time the organizer announced the change of the bike course from flat to hilly killer slope aka Phuket hills or Naithon! Oh no, but we just get on with it, I immediately got turned on and this race gonna be no joker, I followed my usual weekly training routine, and plan the hill climb route during the long endurance bike ride on Sat. Double Tai Tam or double Shek O - Stanley should be the right way!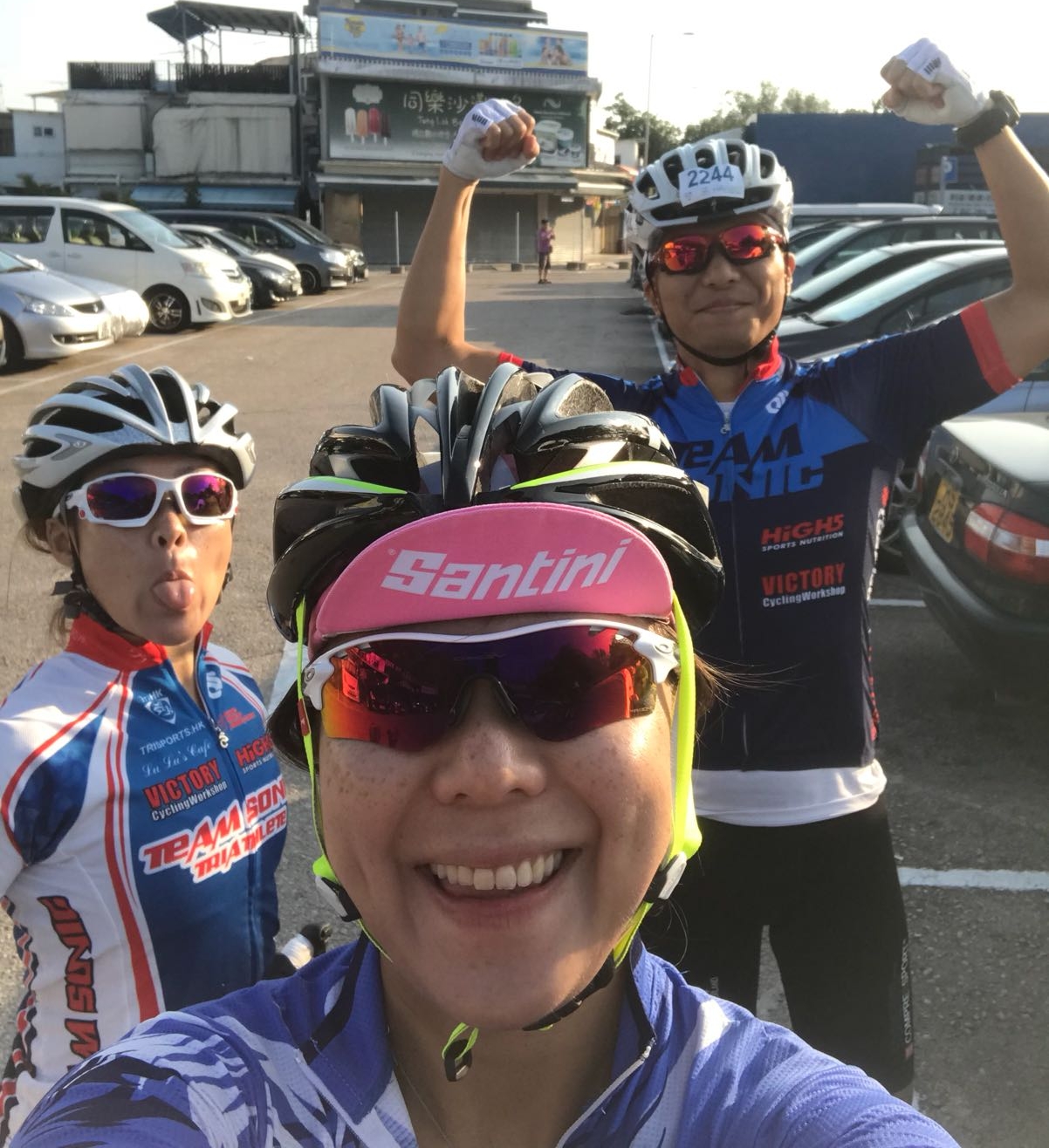 At one of the lonesome Shek O - Stanley double ride, I've got accompany!
I've done this route on multiple weekend, building my climbing strength, seeing my time improving on Strava segments, I also started training with Zwift during my weekday turbo session, so I got indication on my perceived effort level with cadence and watt vs my feeling.
On run training, I survived the Monday run session throughout the summer heat, and I find my run fitness was improved and almost back to the level in 2014, perhaps little more effortless, thanks to the run set by coach David Leung!
My first building block from July August until end September which my run endurance extend to 1.5hrs I've done when G racing in IMKR. 2 weeks later I've done 80k high quality ride with Sacha and Alex that's one day before Cyclothon.
Then second building block from October to November. During the race month in November (I normally prefer to finish the key race before my birthday...) I shift my peak week that only 14hrs weekly volume 3 weeks prior race day, but couldn't complete the longest 2hrs+ run as planned due to Achilles tendinitis, then scale down the training and quickly heal the injury, and surprisingly able to complete strongly at my 40-thlon! I took the approach of slightly under-train after the peak week and let my heel and my joint not to take too much impact.
Nutrition wise I didn't change too much, on top of the hammer, beet-it juice, power gel and BonkBreaker apple pie bar, I added Xendurance tablet to help repair and rebuild muscle tissue and to help fight oxidative stress, Hammer fully-charge for enhancing oxidation and awareness due to the green tea seeds ingredients.
After all, I've done what I've planned and done the best I can.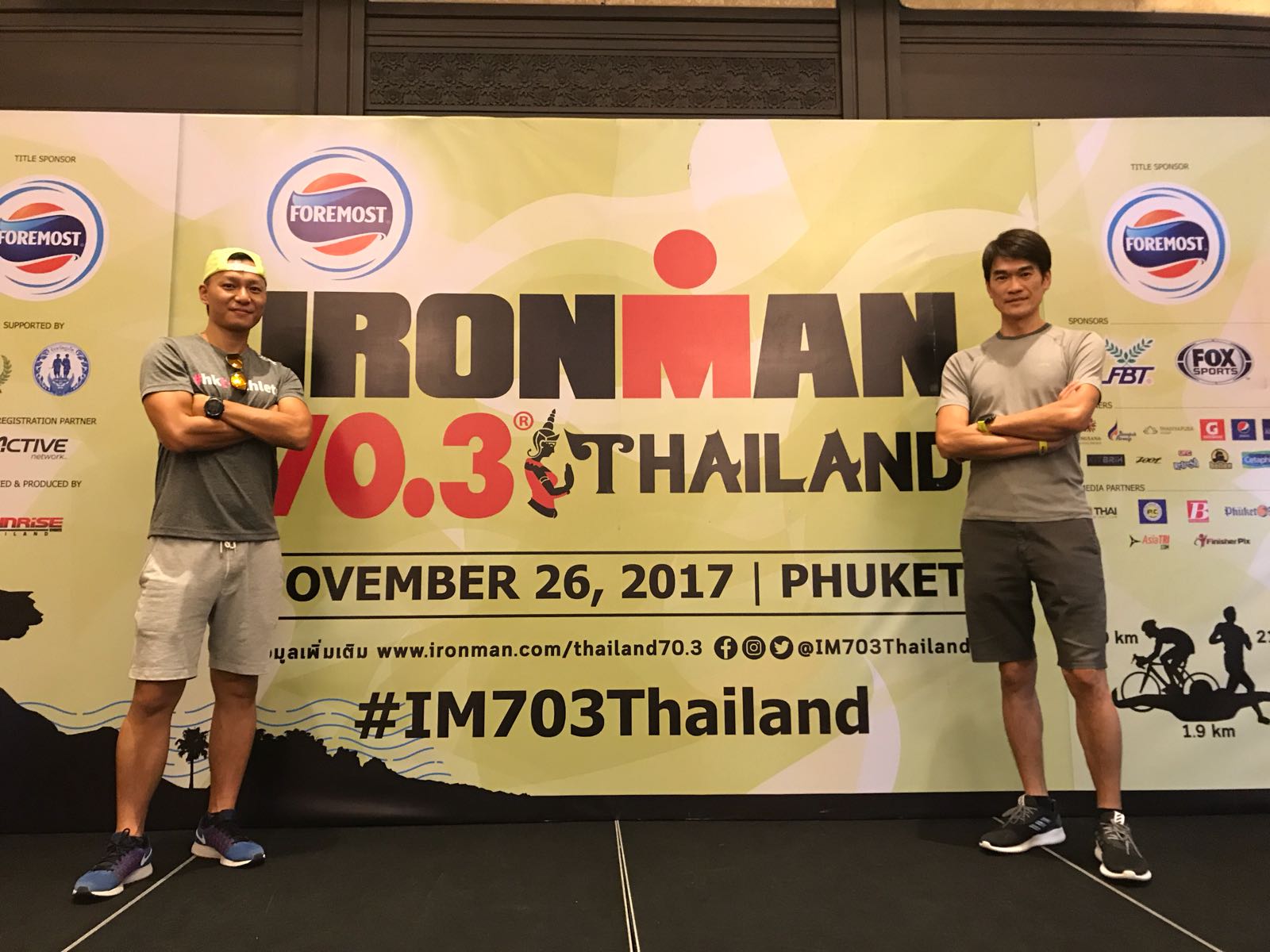 In the race week, scale everything down to 45-60mins session just to keep myself feeling good, one day before the race day we done a few simulation on swim start and exit, fresh like daisy during the 10mins run, and I met with former Ironman World Champion Belinder and IRONMAN U master Coach Lance Watson, some positive energy and talk I got bump up!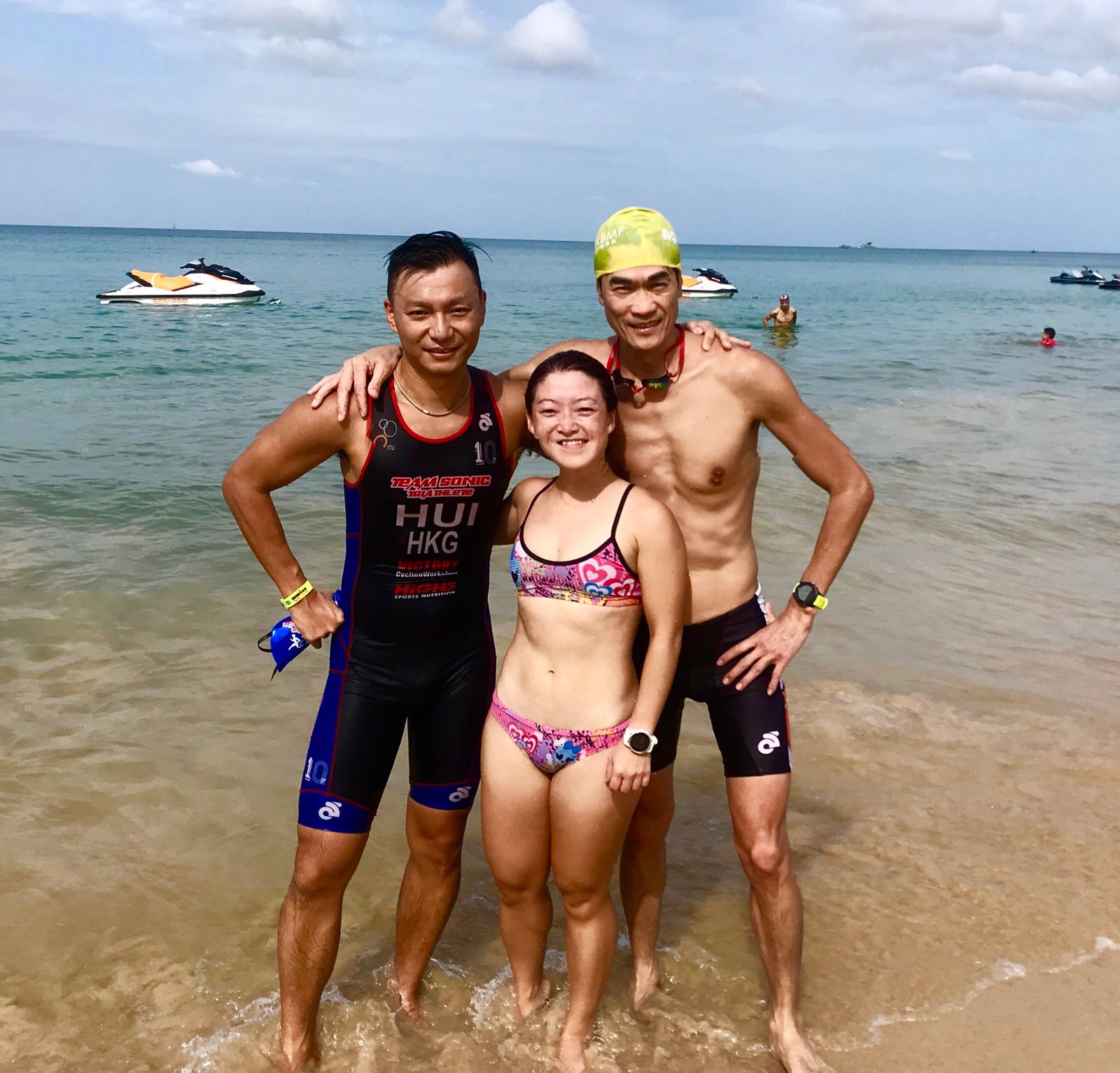 Swim check one two, feeling great!
6pm we went dinner, 8pm I back to the room, all setup, gentle stretching, 10pm goodnight sleep, nothing to worry, nothing else to think about, 4:30am wake up, I showed up prepared! Prepared to execute my race plan!